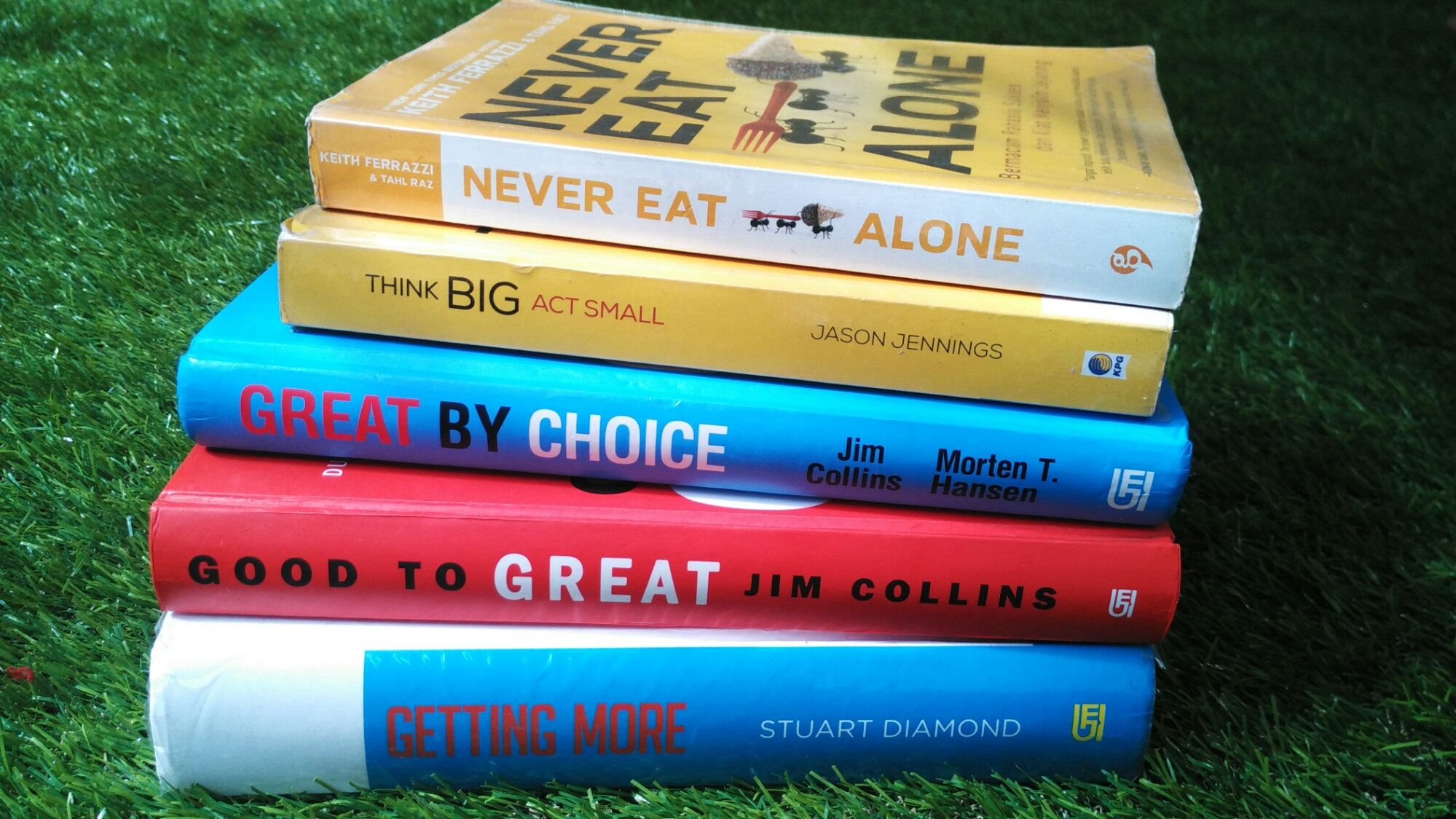 Dalam beberapa kesempatan ada beberapa kawan yang menanyakan konsep apa yang dipakai dalam menjalankan perusahaan (Akhdani Reka Solusi – ARS) selama hampir 10 tahun ini. Buat kami itu adalah pertanyaan gampang-gampang susah,  mengingat pada dasarnya latar belakang kami adalah software engineer. Modal saya pribadi ya membaca buku & bertanya kepada orang-orang yang saya anggap lebih mumpuni.
Kebetulan tahun lalu saya membaca artikel yang menyebutkan beberapa buku yang melandasi konsep pemikiran Ridwan Kamil dalam mengelola kota Bandung, yang saya catat antara lain :
The Rise Of Creative Class
Cities and the Creative Class
The Flight of the Creative Class
Who's Your City
Buku pada list di atas, semuanya merupakan buah pemikiran Richard Florida. Terinspirasi artikel tersebut, jadi ada ide untuk membuat tulisan dengan judul di atas, sekaligus dalam rangka menuju 10 tahun ARS.
Singkat saja, untuk "membaca" konsep-konsep yang dijalankan ARS, kawan-kawan bisa membaca beberapa buku berikut ini :
Pada kesempatan lain saya akan mencoba membahas secara singkat mengenai ide-ide dan pemikiran yang disampaikan oleh buku-buku di atas, harap maklum #soksibuk